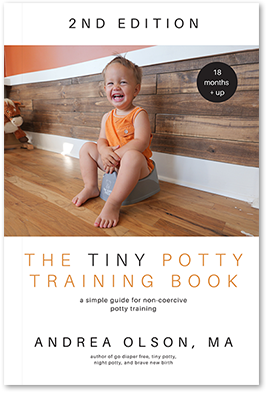 The tiny potty training book
I found this book to not only be informative but so supportive as it comes in an audio style (for on the go) and has an additional support group through the process! I had many friends who did other methods but came to me with questions because what i learned in this book isn't covered by other methods.
I will suggest this book to all my mama friends!
Really good practical book
I like the book. It gives a clear step by step approach.
The only things I would recommend is to say out loud in the very beginning of the book a) this is not going to be accepted in most daycares b) it doesn't end on day 3, day 5, day 10. Very often it takes weeks to build and sustain a good potty habit.
Might be clear to other moms, but I'm FTM and didn't know. Thank you though! This book taught me a lot!